Local Dealership Gets Involved with "Subaru Loves Learning" Initiative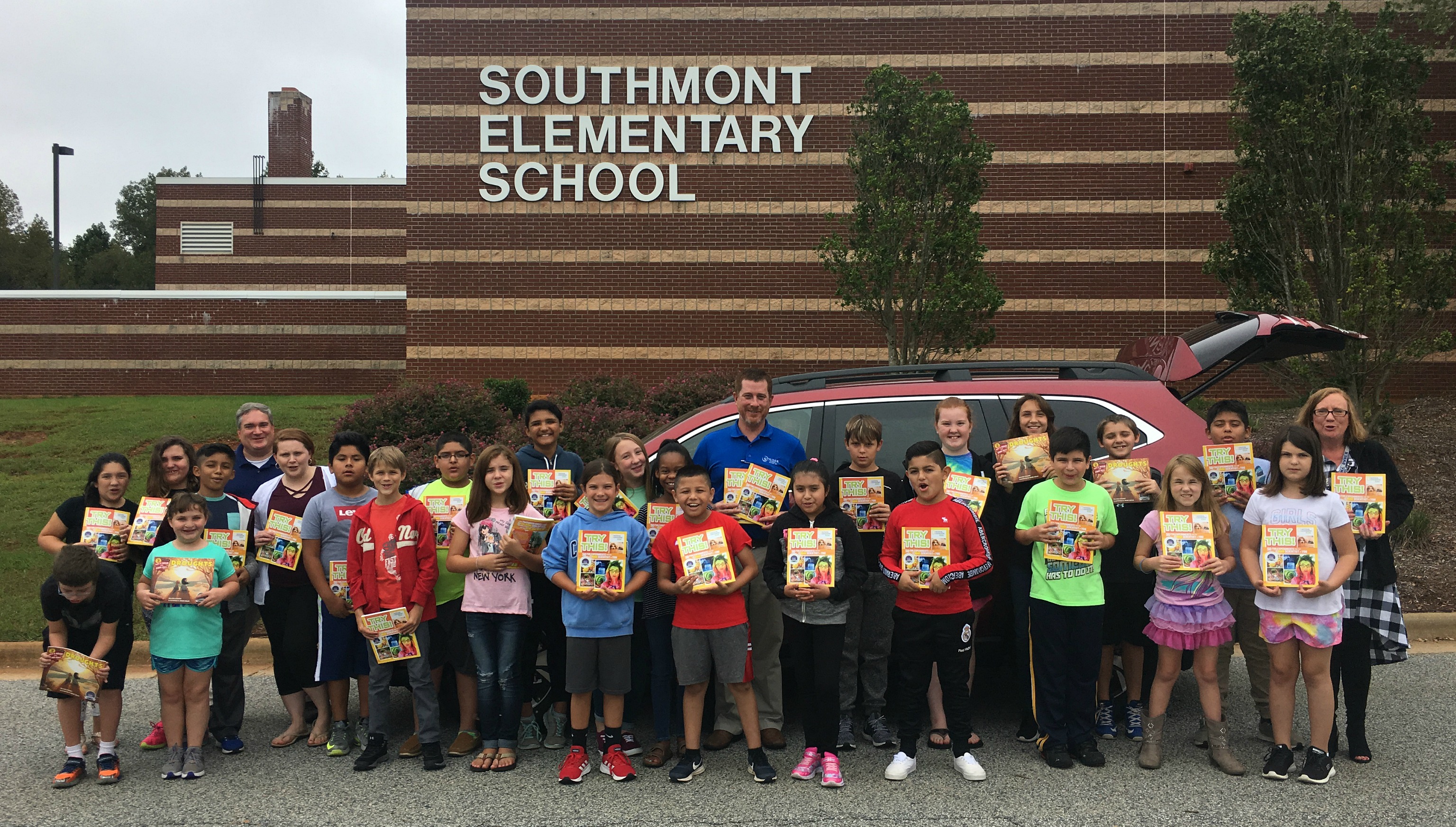 On September 24th, Southmont School received a load of books to help support our students in learning about science! Mr. Toby Strider, local Subaru dealer was on hand to pass out the science books one by one to fifth grade students accompanied by staff members Mrs. Chrystal Haigler, Mr. Thomas Moser, and Mrs. Penny Baber.
The Subaru retailer's initiative, "Subaru Loves Learning," aims to make learning about science as accessible as possible, nationally and locally. Southmont is fortunate to have a community who stands behind us and is willing to support the needs of our school!
Thank you Mr. Strider and the Subaru Corporation!